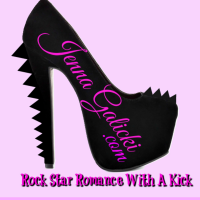 Jenna Galicki
Contemporary Romance, Romance, Erotic Romance
Jenna Galicki writes in multiple genres including m/m/f, m/f, and m/m. The Prince of Punk Rock (Radical Rock Stars Book 1) was a finalist in the 2015 Bisexual Book Awards. Her bestselling m/m rocker series, Bulletproof, reached #1 rankings in USA, Canada, UK, Australia, and Germany.

A native New Yorker, she now resides in Southern California. She's a Rottweiler enthusiast and an avid music buff. When she's not hunched over a computer, you can find her front row at a rock concert.
Think before you speak. Read before you think.
Fran Lebowitz